About Us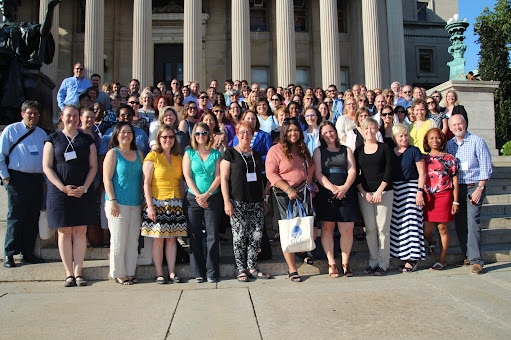 Mission:
Build a diverse community of professionals and empower them to advance the field of graduate and postdoctoral career and professional development
Vision:
The Leading Voice in Graduate-Level Career & Professional Development
Values:
Member-Driven, Knowledge & Collaboration, Diversity, Equity, & Inclusion, Community & Belonging, Learning & Development
As of July 2022, the GCC has over 500 members from 220 institutions and organizations across the US, Canada, and other countries. Almost half of the members are housed within a graduate division or college, about 30% in a campus-wide career center, and 10% in postdoctoral affairs offices. 65% serve both PhD students and postdocs, and 66% work with local employers.
In addition to our annual conference and regional meetings, the GCC impacts international conversation regarding the career and professional development of graduate students and postdocs through various committees and initiatives. Take some time to explore our impact section to learn about the many ways our members contribute to advancing the profession of graduate-level career and professional development.
Learn more about the GCC including our goals for the next 5 years in our strategic plan, as well as the benefits of being a member!