2022 GCC In-Person Conference Program
The GCC Annual Conference will kick off with a reception at 6:00 PM Pacific on July 5 and end at noon on July 8. The full conference schedule will be launched on the Whova conference app in May. For now, see below for highlights of our exciting program!
Learn how to register for the in-person conference here.

Keynote Address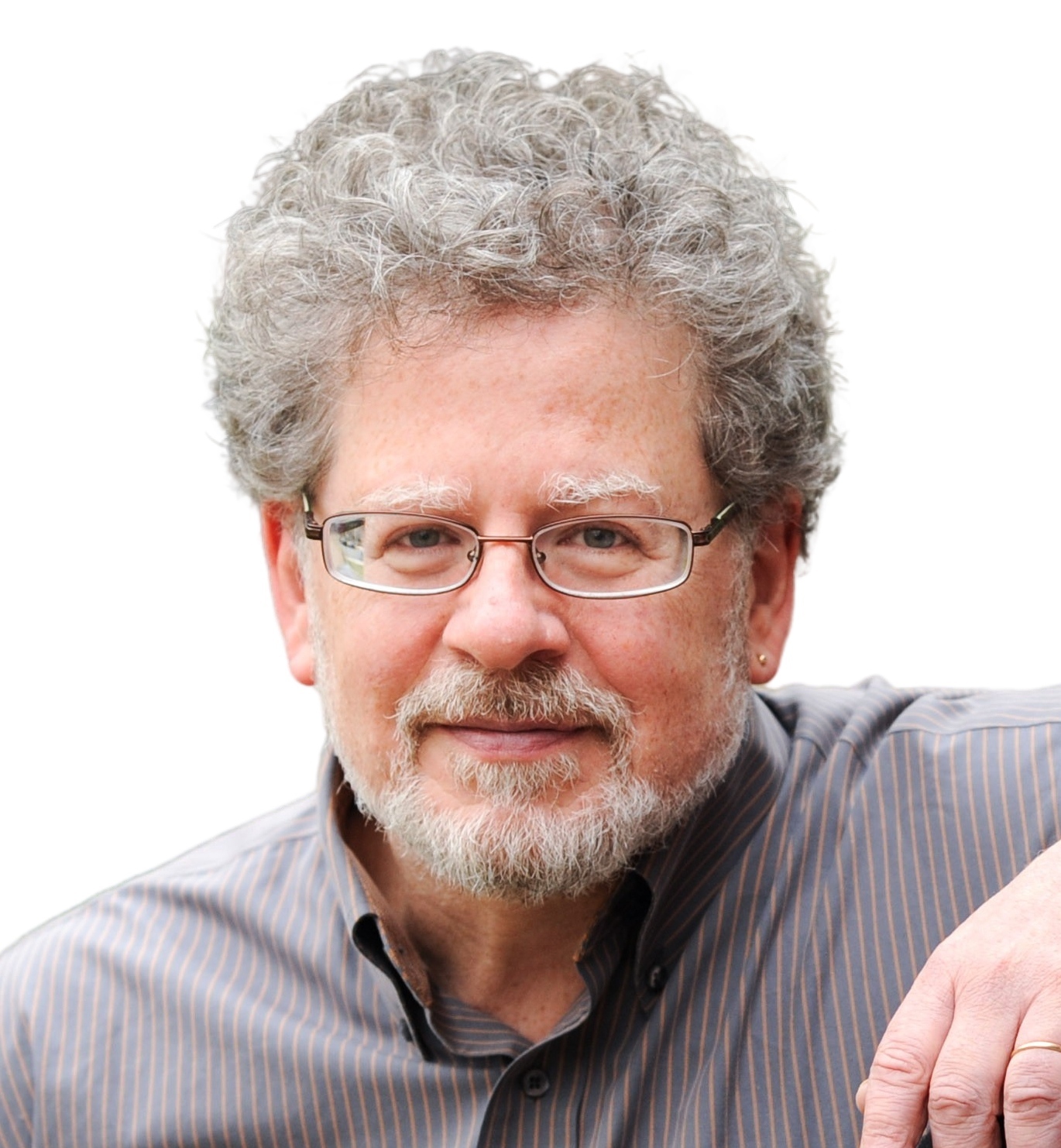 "The GCC, the Faculty, and Student-Centered Graduate Education" by Leonard Cassuto
The academic job market is a shambles. Graduate school is under unrelenting pressure not only from the general public (which does not understand it) but also from budget-cutting deans (who do, or at least ought to). And of course the pandemic has made everything even more difficult. Caught in the middle are the students. How can the GCC and the faculty work together to create a sustainable future for graduate education, and graduate students? Leonard Cassuto will examine the history of the problem (how did we get here?) and chart a shared course out of the graduate school mess.
Leonard Cassuto is the author or editor of nine books, most recently The New PhD: How to Build a Better Graduate Education (with Robert Weisbuch; Johns Hopkins UP, 2021) and The Graduate School Mess: What Caused It and How We Can Fix It (Harvard UP, 2015), both inspired by his monthly column, The Graduate Adviser, for the Chronicle of Higher Education. Cassuto's work on higher education (and other subjects ranging from science to sports) has appeared in The New York Times, The Washington Post, The Wall Street Journal, and many other venues. His website is www.lcassuto.com.

Panel & Plenary Session
The conference will feature a panel on the Future of Work and its connection to the crucial, ongoing project of making graduate education (and graduate career and professional development in particular) more accessible, equitable, and inclusive.
Panelists:
Anika Green, Assistant Vice Provost for Graduate Education, Stanford University
Arnaldo Díaz Vázquez, Assistant Dean for Diversity, Graduate School of Biomedical Sciences, UT Southwestern Medical Center
D'Anne Duncan, Assistant Dean for Diversity and Learner Success, University of California San Francisco
Moderator: Steve Lee, Assistant Dean of Inclusion, Diversity, and Equity, School of Humanities and Sciences, Stanford University
Member-Generated Sessions
The centerpiece of any GCC conference are the innovative, collaborative sessions during which members share new programs, cutting-edge research, and emerging ideas in the field. Our 2022 Annual Conference will feature a number of exciting member-generated sessions. Here are some of the presentations you'll see at the conference:
PROGRAM & CURRICULUM DEVELOPMENT
A Graduate Course on Design Thinking and Entrepreneurship in Academia, Industry and Non-Profit
Individual Development Plans as Group Career Exploration
A Toolkit for Designing a Career Development Program for Biomedical Trainees at Your Institution: Steps, Mechanisms & Challenges
Creating A Holistic Curriculum for Trainees: Challenges & Lessons Learned from Building Community and Professional Development in a Rapidly Changing World
Programming in a Pandemic: Factors Influencing Participant Attendance and Attrition
Impact of Individual Development Plans on Student's Identity and Systemic Equity
ENHANCING OUR OWN WORK
Re-Invigorate Your Workshop: Active Learning Strategies for Flexible, Adaptable, and Scalable Hybrid Programming
Reimagining Our Work: A Conversation on Creativity
Scaling Scrappiness: How Small Doctoral Professional Development Offices Build Access and Impact
Incorporating Mindfulness as Practitioners
Enhancing Training By Building Connections Between Career Development Educators And Research Mentors
Developing Strength-Based Strategic Partnerships
DIVERSITY, EQUITY & INCLUSION
Reframing Professional Development from a DEI Perspective
Equal Opportunity?: Graduate Students' Professional Development Experiences across Race, Gender, Citizenship, and First-Generation Status
Fostering Inclusion of International Scholars in Diverse and Emerging Careers: A Case Study Approach
Creating Custom Workshops and Toolkits to Meet International Trainee Career Development Needs
Conducting Successful Lab Rotations - A New Initiative to Meet Needs Surfaced By Racial Injustice and Covid-19 Pandemics
INNOVATIVE RESOURCES & INITIATIVES
Debuting the Inaugural pd|hub Collection: Evidence-Based Practices Supporting Career Exploration for STEMM PhD students and postdocs
Quit Lit and the Future of Post-academic Work
Career Navigator: Implementing and Evaluating a Centralized Career Education Portal for Graduate Bioscience Students
Creating a Multi-Institutional Career Exploration Network
NEW APPROACHES TO CAREER DEVELOPMENT
Career Development Programs Supporting Students and Postdocs Pursing Teaching-Focused Faculty Careers: A Case Study
The Durable PhD: Assessing and Developing Skills for PhDs in the Humanities and Social Sciences
Guiding Students and Postdocs Through Their First Industry Salary Negotiation
Engaging Early Career Researchers in Science Policy & Advocacy through Innovative Virtual Training Mechanisms for Bridging the Gap Between Science and Society
Filling in the Gaps: Funding Student-Led Explorations outside Academia
Networking Opportunities, Meals & Receptions
One of the primary benefits of attending a GCC Annual Conference is building new relationships and reconnecting with longtime colleagues as you participate in GCC's supportive and collaborative community. This year's conference will include many opportunities to network and connect at receptions, during meals, and over coffee.
Conference registration includes a number of meals and receptions. On Tuesday, there will be a welcome reception. On Wednesday, there will be breakfast and lunch provided, with an optional dine-around for dinner. On Thursday, breakfast and lunch will be provided, followed by a gathering with appetizers and drinks in the evening. On Friday, breakfast will be provided.

Pre- and Post-Conference Workshops
In addition to the conference itself, you are invited to participate in virtual pre- and post-conference workshops for new professionals and for midcareer professionals:
Pre-Conference Workshop for New Professionals: This full-day workshop is designed for conference registrants who are new to career development or to working specifically with graduate students or postdoctoral scholars. Participants will learn about best practices for the field, hear perspectives from experienced members, and build a community together. In past years, attendees have reported that this workshop helped them meet new colleagues, situate themselves in the field, and feel ready to build their career going forward. This workshop will take place online on Wednesday, June 29. It will cost $100 as an add-on to either in-person or online registration.
Post-Conference Workshop for Midcareer Professionals: This half-day workshop, titled "Next Steps in Your Career Path, is designed for GCC members with experience in the field. Learn from leaders in our field as they have progressed in their careers. Leadership, management, and administrative topics include: building strong teams, combating burnout, cultivating followership, strategic planning and communications, and internal and external partnerships. Participants will leave with a toolkit of knowledge and skills to plan their career paths and flourish in their professional lives. It will take place during the afternoon of Thursday, July 21. It will cost $100 as an add-on to either in-person or online registration.
Online Conference
GCC members who register for the in-person conference get an automatic registration for our online conference (on June 24). See the online conference program here.

Sponsors
Thank you to the sponsors of the 2022 Graduate Career Consortium Annual Conference: